NEW  – through August 9th – a group led by Rachel Barnhart,
EAMS & EAHS Crisis Counselor, Mondays, 3:30 – 4:30 p.m.

Qualified volunteers are eager to assist with homework and studying in designated quiet areas throughout the facility. Many students have seen improved grades when taking advantage of this service.
One of two large rooms, "The Pit" features a top-notch skate park as well as half-court basketball and recreation area for releasing pent-up energy after school.
NEW in Fall of 2020, a 19′ Indoor Climbing Wall was added to this space!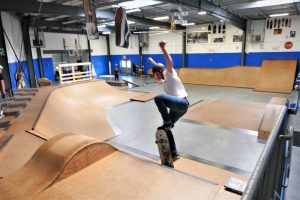 Friday Nights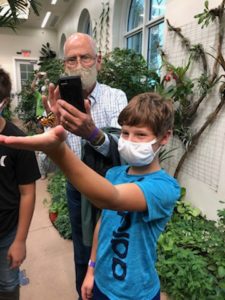 Organized clubs meet throughout the week, offering special interest activities to learn or grow. The Café serves up drinks and snacks, and regularly offers free home-made treats from our volunteers.
   We're open 3-6 p.m., Mon.- Thurs. and Fri. nights, 7-10., Skateboarding only on Sunday evenings, 6-8 p.m.
The Outdoors Club meets on the 2nd and 4th Sunday, 3-5 p.m., for field trips and more! This is a  club for boys in grades 7-12.