It's A New Day Dawning – Online Fundraiser and Drive Through Dinner 2020
June 19 @ 5:00 pm - 7:00 pm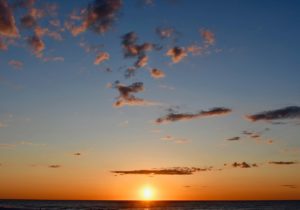 As the 2020 Covid-19 virus has brought unexpected changes to the world around us, Cornerstone Youth Center's plans for an Annual Benefit Banquet that was initially postponed, will now be held as a virtual event. We look forward to welcoming Auntie Anne Beiler to next year's benefit on Friday, March 26 2021!
We are preparing to welcome over 200 youth back through our doors.  Prior to the closure of the Center in mid-March the numbers of youth attending Cornerstone had DOUBLED the attendance of the previous year! The engagement with area youth has increased, the offered opportunities are enhanced, the numbers of meals served has doubled, and the impact on at-risk lives has been addressed in new relational ways!
With a $30,000 Match in place, we ask you to share in the impact that Cornerstone Youth Center is making on the lives of young people in our community, an impact that reaches beyond the youth to their homes. As the need has increased we ask you to join us with a gift, MATCHED, that will allow us to advance the ministry to new heights! Together, A New Day Dawning at Cornerstone Youth Center!
Four ways to have your gift MATCHED,                                          dollar-for-dollar, through June 26:
ONLINE: cornerstoneetown.org/Donate
MAIL: Cornerstone Youth Center, 95 South Wilson Ave., Elizabethtown, PA 17022
ONLINE AUCTION – Open Friday, June 19 (5 p.m.) through Sunday, June 21 (9 p.m.)                                                                            The Auction Link will be on our web site and included on a flyer with the drive-through-dinners.
Drive Through Dinner – prepared by Harvey's Main Street BBQ – Prepaid, $12.00 per meal                                            The Drive Through will be open from 5-7 p.m., Friday, June 19 at Cornerstone, 95 S. Wilson Ave., Elizabethtown
Stuffed Chicken Breast
REAL Mashed Potatoes      Green Beans
Roll & Butter     Applesauce     Apple Pie    Beverage
Reserve your Meal(s) with Your name, best contact number, and prepayment to Cornerstone's office by June 12th:                                              95 South Wilson Avenue, Elizabethtown OR 717-367-0000, attention Laurie.