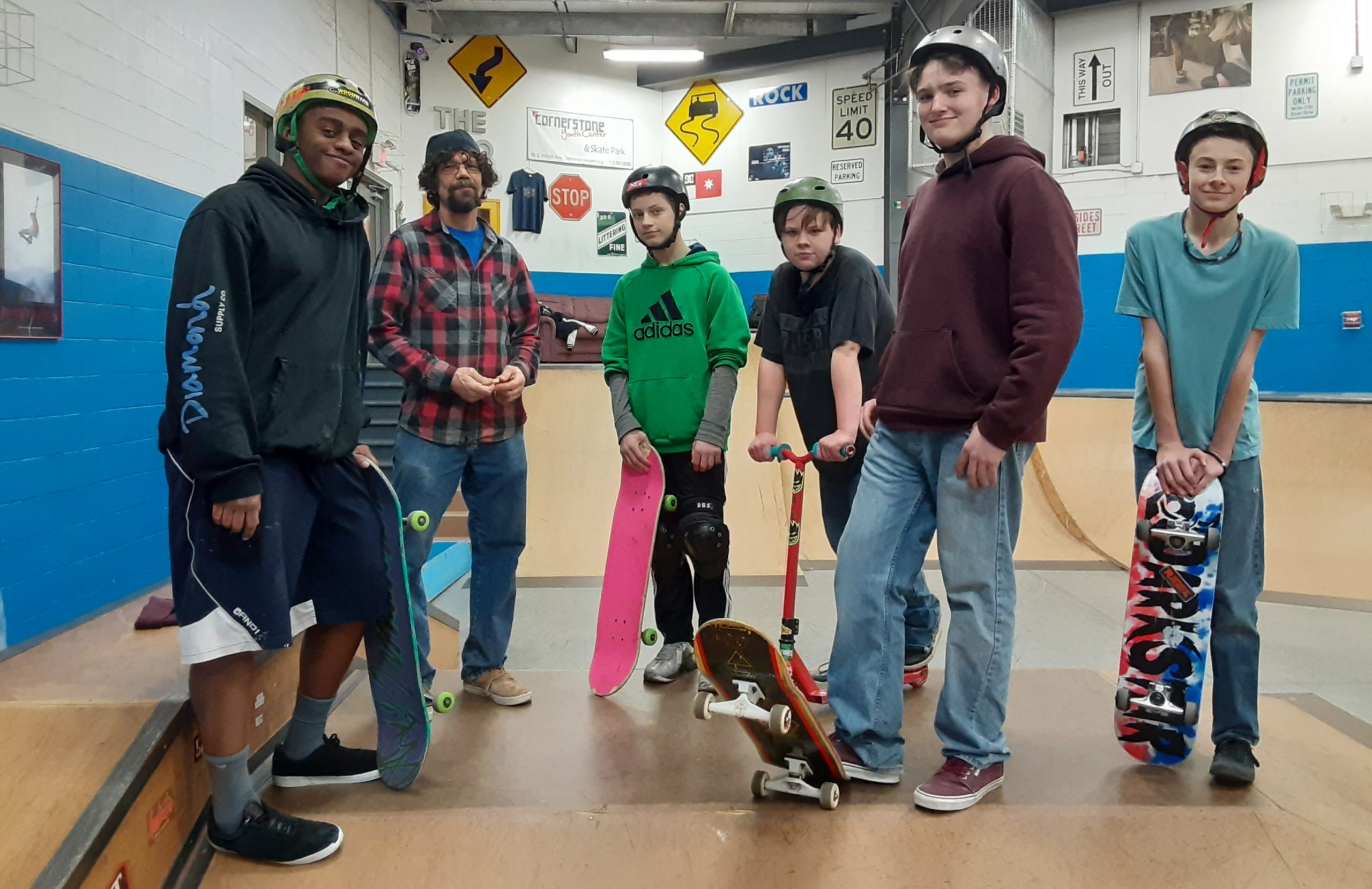 3-6pm – Middle School (grades 6-8) – 7–10pm High School (grades 9-12)
Friday Nights at Cornerstone give a place for middle school and high school students to unwind and hang with friends in a safe environment, where there's so much to do.
We provide fun activities like basketball, skateboarding, billiards, ping pong, air hockey, foosball, dodgeball and four-square. Video gaming includes Xbox and Wii systems. Our caring volunteers engage in these activities with youth, and build trusting relationships in the process.
When youth come to Cornerstone for the first time, they go through an orientation where they meet the director, learn about the purpose of the center, and hear the expectations of conduct. Youth must sign the Cornerstone Commitment if they want to continue coming to the center.
Skateboarding